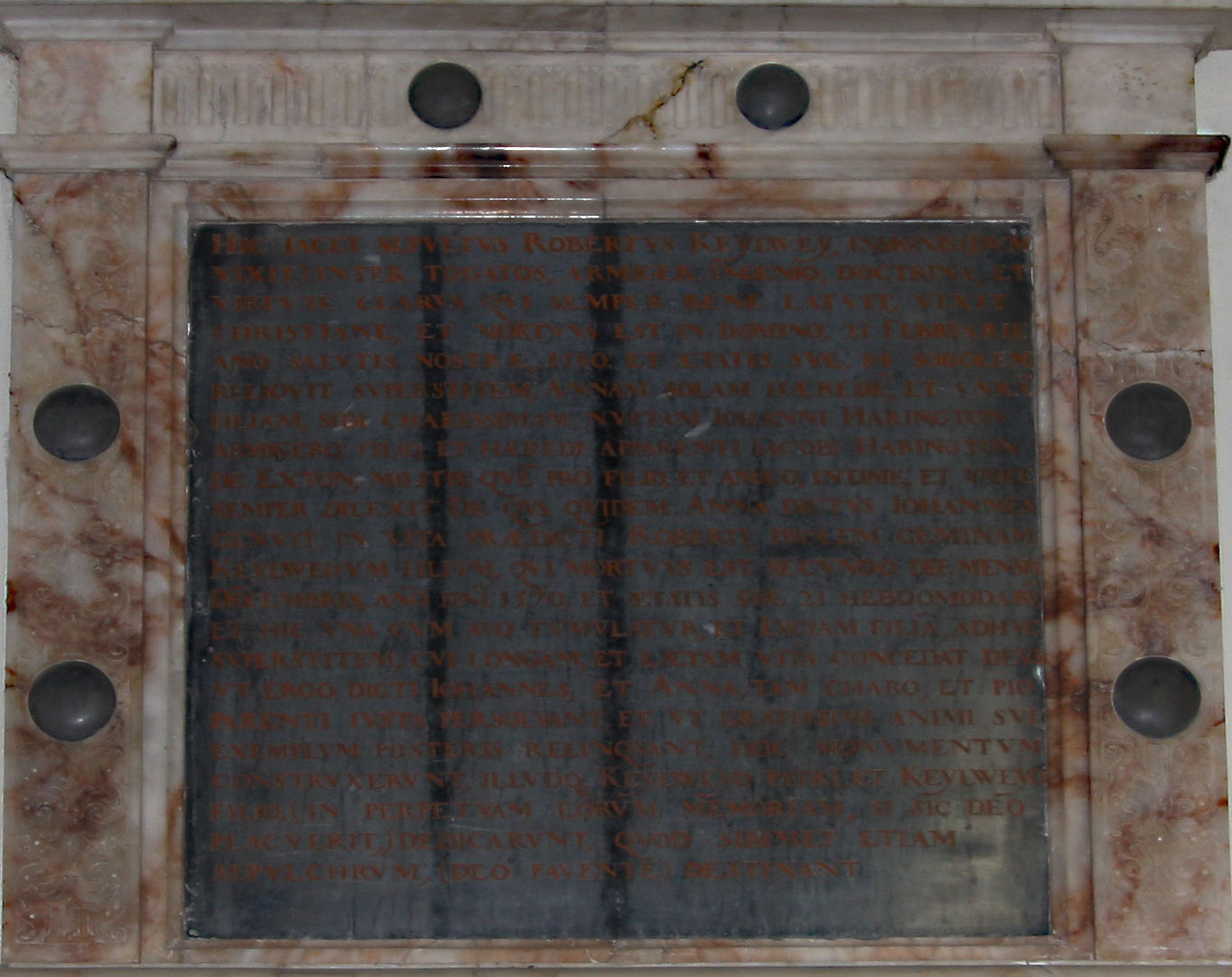 Here lies Robert Keylway a distinguished esquire among civilians (whilst he lived), renowned for talent, learning and virtue, who loved retirement, lived as a Christian and died in the Lord on the 21st of February in the year of our Salvation, 1580, and the 84th year of his age. He left Anne his sole heiress and only dearly loved daughter married to John Harrington of Exton, Knt, whom he had always affectionately loved as a son and friend, by which Anne the said John had during the life of the aforesaid Robert two children, a son, Kelwey, who died Dec. 2nd, 1570, 21 weeks old, and lies buried here with his grandfather, and also a daughter Lucy still surviving, and may God grant her a long life. To pay, therefore, a just tribute to so dear and affectionate a parent and to leave to posterity an evidence of their deep gratitude, the said John and Anne have raised this monument and dedicated to their father, Keylwey, and their son Keylwey (to their lasting memory if it so please God) and design it, if God will, as a sepulchre for themselves also.
Anne, Wife of Thomas Lord Bruce Baron of Kinlosse, Daughter of Sir Robert Chichester, Knight of the Bath, of an antient family in the County of Devon, and of Frances one of the two daughters and co-heirs of John Lord Harrington Baron Exton, sole heir to his mother; A lady endowed with a natural disposition to Vertue, a true understanding of honour, most noble behaviour, perpetual cheerfulness, most eligant conversation, and the more than ordinary conjugal affection. She was married iv years and ix months, and left only one child named Robert Bruce. Weakened by that birth she died in childbirth, the xx day of March in the xxii year of her age. Anno Domini MDCXXVII [1627]. Erected and inscribed to the memory of his most beloved and most deserving wife by Tho. Lord Bruce.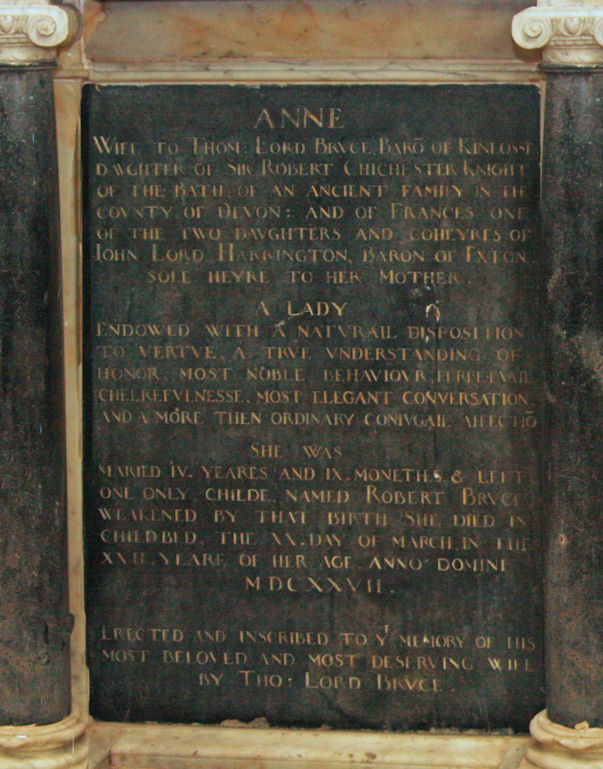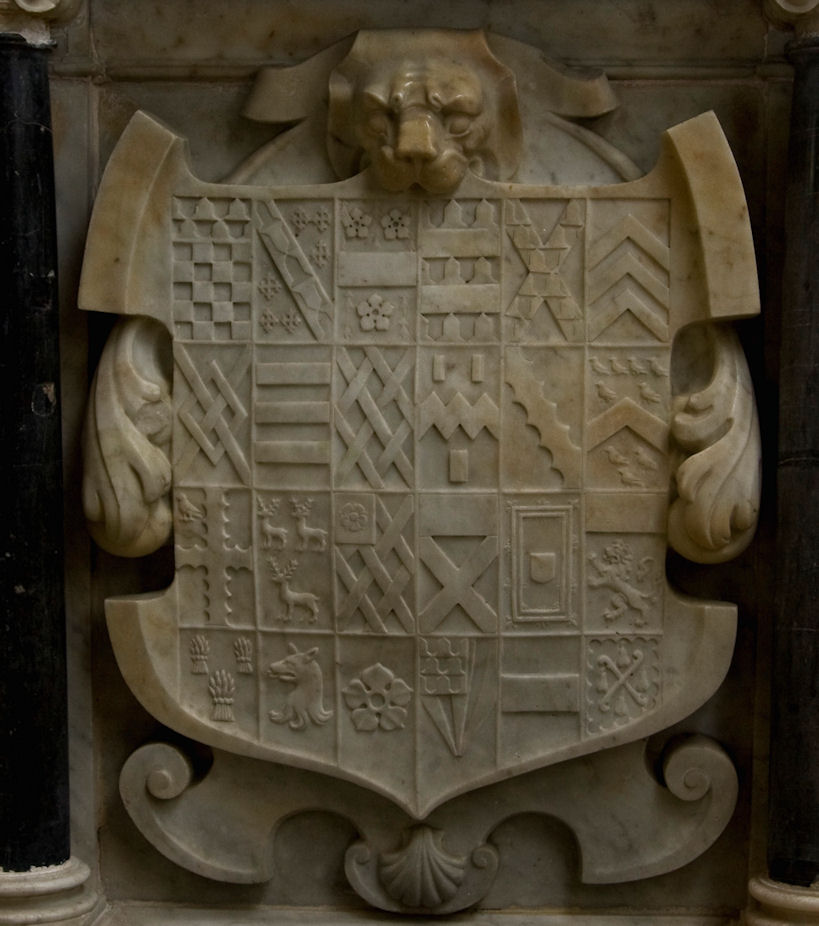 This escutcheon appears at the other end of Anne's tomb.
There are 24 quarterings, the Kelway arms appearing
extreme lower on the sinister side.